Known as the 'city of saints and scholars', Armagh has had a unique historical influence felt across Ireland – an influence which evidently stretches back several thousand years, both in an ecclesiastical and educational sense. In more modern times it is studded with gems of beautiful Georgian architecture, pleasant green spaces and national trust properties. Armagh is home to a vibrant culture which celebrates its legacy through festivals, exhibitions and museums.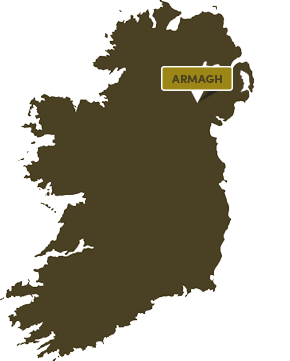 Tucked away in a quiet location, although not far from the main road to Portadown, the Sheils houses in Armagh are a hidden treasure.
The houses were beautifully and sensitively renovated in recent years, and the residents enjoy creating gardens, flower beds and vegetable patches. The rear of the buildings is a suntrap with seating and a water feature.
Superintendent: Edith McKee
Address: The Tower House, Sheils' Houses, Tower Hill, Armagh BT61 9DW
Telephone: 028 37510545