Steeped in history, and built around the commanding vantage point of the hill of O'Neill, Dungannon is a bustling cosmopolitan town of around 16,000. Its central location in Ulster has historically made it a centre of power, which gives it a fascinating legacy to explore. In modern times, the town is an attraction to visitors and new residents drawn to its setting amidst stunning countryside, as well as a vibrant entertainment and commercial scene.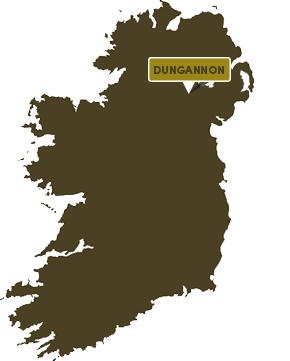 Sheils Dungannon is a beautifully kept location, with extensive grounds to the front, looking out toward Lough Neagh and the Belfast hills.
Located very centrally, the site has easy access to local amenities. There are 28 occupied houses, plus the residence of the superintendent.
Superintendent: Averil Griffith
Address: 15 Sheils' Houses, Circular Road, Dungannon,
BT71 6BJ
Telephone: 028 87722138
Email: averilgriffith47@hotmail.com