Applying to live at Sheils
It's important to remember that the Charles Sheils legacy is to provide charitable housing for those with a demonstrable need and a connection to the local area of the houses in which they seek to apply to live.
When an individual or a couple feel they are eligible to apply for a house they should contact the Superintendent at the place they wish to be considered for and ask for an Application Form which must be completed in full.
The Form asks for the name and contact details of a householder or clergyman plus two persons whom the Charity may contact for a reference.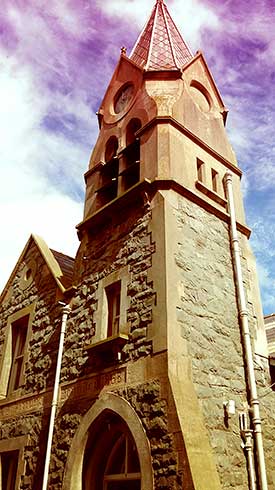 The Form will seek answers to show if the Applicant is eligible for a house, so a person or couple should:
If you live in Northern Ireland:
For Applicants to houses in Northern Ireland, if not eligible for full Housing Benefit, the Applicant must be prepared to pay the full Weekly Charge or, in very exceptional circumstances make a case to the Governors for assistance.
If you live in the Republic of Ireland:
Applicants to the Stillorgan houses must be able to pay the full Charge unless eligible for Rent Assistance, or, in very exceptional circumstances make a case to the Governors for assistance.
Once the Application has been received by the Superintendent, and the Local Board has had satisfactory reports from the referees, the Applicant will be invited for interview by a panel of two or three members of the Local Board.
If approved the Applicant will be offered a house if there is a vacancy or placed on the Waiting List if not. Note that if there are several on the Waiting List the next vacant house will not be offered to the one longest on the List, but to the one who most needs it.
Before moving in the Applicant must produce a medical certificate to confirm that the person or couple are fit to live independently, as the Charity does not provide care. The Superintendent is there to ensure the smooth running of the community and to be available in case of emergency.
Choose a location for contact details and further info: